The Project Foundry – Unified Communication Design, Deployment & Support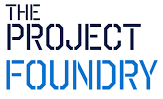 ProjectsComm was engaged as a SME / Supplier to provide an extensive consultation to assess the current architecture of the communication infrastructure to form a Design and deployment strategy and engineer a best-in-class Cisco Unified Communication solution.
Extensive multi-site Unified Communication Design & Deployment.
On site & Off-site Consultancy & Level 3 support
Architecture review, gap analysis and scope of improvement.
Configuration planning and assessments
Vendor Coordination
Assistance in RFP process
Plan UC projects and coordinate with Project Management.